The conference dinner will take place in the Ginger&Fred Restaurant in the famous Dancing House on Friday 23 June, 8 PM. 
If you did not sign up for the dinner in the registration form, and would like to attend anyway, please let us know.
Venue Address:
Jiráskovo náměstí 6
Praha 2 – Nové Město, 120 00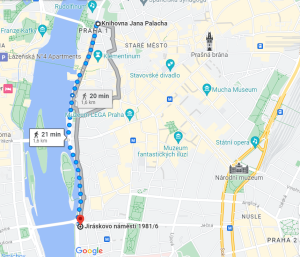 The conference dinner fee is EUR 50 to be paid in cash upon registration in Prague.